With every new update comes new data and with new data means we get the scoop on the upcoming features. Members of Silph Road have discovered all kinds of goodies in the code that could be coming very soon:
Code and assets for 38 new moves have been added to the app! Aside from Ditto's TRANSFORM move, this is the very first time new moves have been added to the client, travelers!

Here are the moves we've discovered:

NEW QUICK MOVES:
NEW CHARGE MOVES:
Counter
Powder Snow
Charge Beam
Volt Switch
Dragon Tail
Infestation
Struggle Bug
Astonish
Iron Tail
Fire Spin
Bullet Seed
Extrasensory
Air Slash
Hex
Snarl
Close Combat
Dynamic Punch
Focus Blast
Aurora Beam
Wild Charge
Zap Cannon
Avalanche
Brave Bird
Sky Attack
Sand Tomb
Rock Blast
Silver Wind
Night Shade
Gyro Ball
Heavy Slam
Overheat
Grass Knot
Energy Ball
Futuresight
Mirror Coat
Outrage
Crunch
Foul Play
This is a very important discovery because it means that new Pokemon are coming. That's right! Generation 2 Pokemon are currently in the works. Speaking of new Pokemon, it looks like Unown are coming to the game too!
Much has been added to enable Pokemon FORMS. In Gen 2, the Pokemon this applies to is UNOWN and its many various forms. The following forms have now been mentioned explicitly:

UNOWN A
UNOWN B
UNOWN C
…
UNOWN Z
UNOWN QUESTION MARK
UNOWN EXCLAMATION POINT

We're not sure how Niantic will roll out the Unown species, but showing support for the various forms bodes well for Niantic expanding their mechanics to handle the complexity of species with different forms!
We don't know if Unown will roll out with Generation 2 Pokemon but we know that they're coming soon. Also there's more good news. Wonder why there aren't any evolution items in the game like there are in the original games? Well it looks like evolution items are coming after all:
Perhaps the most exciting discovery this round is new support for EVOLUTION ITEMS!

For those who don't know, in the main series Pokemon games, certain species only evolve when exposed to certain items. The following Evolution Items do not have graphic assets in the game yet, but do appear explicitly by name in the code:

SUN STONE
KINGS ROCK
METAL COAT
DRAGON SCALE
UPGRADE

This means we may be seeing a new evolution mechanic for certain species soon!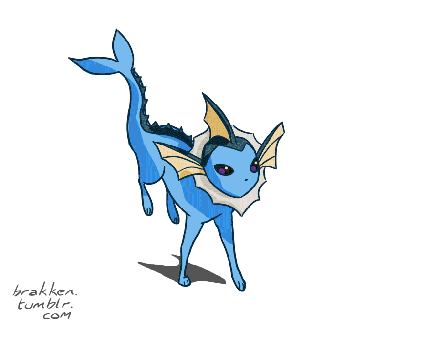 But that's not all. Also in the data mine there was some information uncovered about a "News" section for the game:
It looks like a new top-level button may be coming to the in-game menu!
Long overdue, a "News" section for the game is appearing in the code and appears to bring updates about the game (events, etc) in a more official, referencable format: an official news digest!
Here's the rest of the news from Silph Road:
5. MORE AVATAR CUSTOMIZATION!
Even more new avatar customization options have been added in this round:
We sure are seeing a lot of customization options in the code – can't wait for them all to actually make it out so our travelers don't all look like the same 2 folks!
6. EVEN MORE SHINY AND GENDER CODE
Previous APK versions introduced code for SHINY Pokemon and Pokemon genders. v0.53.1 brings even more code to support these variants. We should be getting close to seeing these in the wild!
7. GYM RADIUS INTERACTION TWEAKS
Changes appear to have been made to the way Gyms interaction radii work. Likely nothing major, but there has been definite new additions to Gym to apparently better handle the radius.
8. LARGE DEBUGGING TOOLS
A new system seems to have been introduced for debugging purposes. Notably, the options for the debugger include:
Species
Gender
Costume
Form
Shiny
…Hinting that the variants above are ready for final-stage testing!
9. NEW SPONSOR TYPES
Finally, to add to the mysterious SPONSOR code, the following three new sponsor categories have appeared: