The Daily Bonus feature is here and Pokémon Go is celebrating by featuring a special event.
According to an official announcement from Pokémon Go, there will be more Pokémon spawns and more items from pokestops:
Trainers,

We are excited to let you know that the new daily bonus feature is rolling out right now. The daily bonuses reward you with XP and Stardust for your first catch of the day, and XP and extra items for your first Photo Disc spin of the day at a PokéStop. You'll get an even bigger bonus if you complete these actions seven days in a row!

To celebrate this feature, from November 7th to November 11th, you'll find more Pokémon out in the world. Moreover, PokéStops will grant more items! Yes — this means more Great Balls, and for Trainers that are level 20 and above — more Ultra Balls!

Take advantage of it while you can and explore your neighborhoods with Pokémon GO!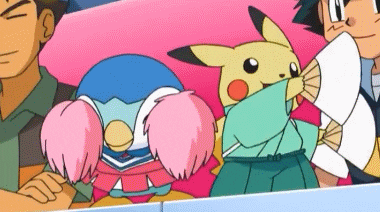 If you're anything like me, you've probably noticed the spike in Pokémon spawns and extra items but didn't know what was going on. The event is going until the 11th so take advantage of it while you can!
According to Pokémon Go Hub, this strategy will help you take advantage of the event:
This is the perfect time to use Lure Modules!
Find a place that's in range of 2 or 3 Stops
Farm Berries and Revives, use PokeBalls and save Ultra Balls

The new Gym changes will drain those Revives more often than before
Good luck!