Niantic has announced that more Pokémon are coming to the game and it is happening sooner than you'd think. Though it is still unclear, it is likely that Generation 2 Pokémon will be announced on December 12th.
According to Pokémon Go Hub, here is what is coming on the 12th:
Niantic/Pokémon will be making an announcement with further information about "More Pokemon" coming to the game ~ Source: Pokemon Twitter, Niantic Blog
Tweet from Pokemon (not Niantic):"More Pokémon are coming to #PokemonGO! Stay tuned for details on 12/12, Trainers!"
According to a statement from John Hanke, CEO of Niantic, details are coming this week:
We're excited for December because we have a few new experiences and in-game events planned for you before wrapping up the year. While we cannot share all the details yet, keep an eye out on our social media channels on December 12th for details about the first addition of more Pokémon into Pokémon GO.
On the 12th of December we will know for sure which Pokémon are coming and according to Forbes, it is more than likely that this addition will be Gen 2:
"Gen 2 makes the most sense when it comes to Niantic and The Pokémon Company trying to promote a massive resurgence of play in order to maximize these branding deals. No, the game will not reach summer 2016 levels, but it doesn't need to. Gen 2 will boost engagement above and beyond any other update the game has seen so far, including the Buddy System, and Halloween and Thanksgiving events, which is perfect for the timing of these new deals.

I've also talked about how a December Gen 2 update is sort of genius on Niantic's end as well, as given the weather in many regions, it would almost force players to buy things like Incense so they don't have to go outside to play, or Incubators, to maximize their time spent walking outside when they actually do venture out. Obviously it would be nice if Niantic waited until say, May to release Gen 2, and the weather was nice in most places again, but this is the world of mobile games, and five or six months is an eternity. And, as has been noted, this is only the second of seven generations of Pokémon in existence, so even with a "rushed" Gen 2 release, there is still years and years of potential content to come.

In short, there really isn't any way this isn't going to be a huge update to Pokémon GO, no matter how you slice it. Either we are going to have our first legendary event announced on the 12th, or it really is the unveiling of Gen 2, which will be the biggest update to the biggest mobile game in history, which really is a watershed moment. The timing may be a bit weird, but Niantic will do what they must to retain and engage players through these dark winter months, and to prove to their marketing partners that the game is worth investing in."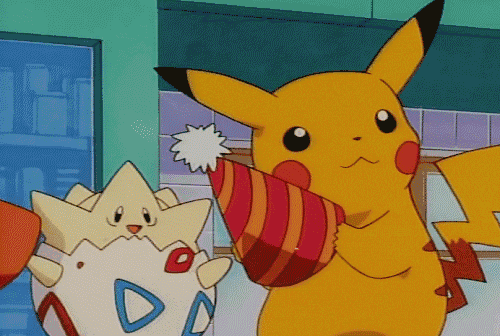 The game's popularity has definitely fallen a bit since its release in July but this update could change that. Let's hope that soon we'll be able to catch Chikorita! Don't forget to start stocking up on these candies so you can evolve your Gen 1 Pokémon into Gen 2 Pokémon!